Planning an event or party can take countless hours of your time and many important details are left unattended.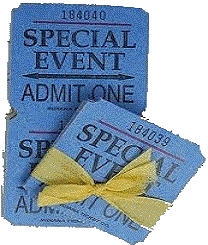 MB Productions, Inc. has experienced event coordinators and designers with over 30 years experience.

We save you time while enabling you to get the most from your money and at the same time helping you turn your ideas and dreams into a reality. No matter what size your event is we can help you create it.

Some examples of events
you will need us for

Special Events
Business Events
Grand Openings
Open Houses
Weddings
Anniversary Celebrations
Showers
Birthdays
Kids Parties
Charity Events
Fashion Shows
Friends Gatherings
Reunions
Award Events
Tea Parties
Church Events
Conventions
Trade Shows
Fund Raisers
Sales Meetings
Employee Events
Holiday Events
etc...etc...etc...